Crystal Palace: Why Sacking Frank de Boer Now Would Be Madness – Chris Sutton
It would be utterly ridiculous if Crystal Palace manager Frank de Boer is sacked after the way his team played in Sunday's 1-0 defeat by Burnley.
De Boer has only been in charge for four Premier League games, so for him to supposedly be in the situation where he was out of a job if the Eagles lost was ludicrous anyway.
But Palace's performance at Turf Moor was so good that making that decision now would be madness.
Even Clarets boss Sean Dyche has admitted Palace were the better team and anyone who saw the game will know they should have won it – they created so many big chances and they did everything but score.
'Recognise the performance as well as the result'
Of course Palace have not made a good enough start to the season in terms of goals or points – as well as losing all four of their league games, they are the only team yet to find the net in the Premier League this campaign.
But, if Sunday's game really did decide De Boer's future, then you have to recognise the performance his players put in for him as well as the result.
There are lots of different ways to lose a match, and that was not the kind of display you see from a team where the manager has lost the dressing room and his side are not playing for him. Quite the opposite, in fact.
In many ways, you have actually got to feel for De Boer for the way things went.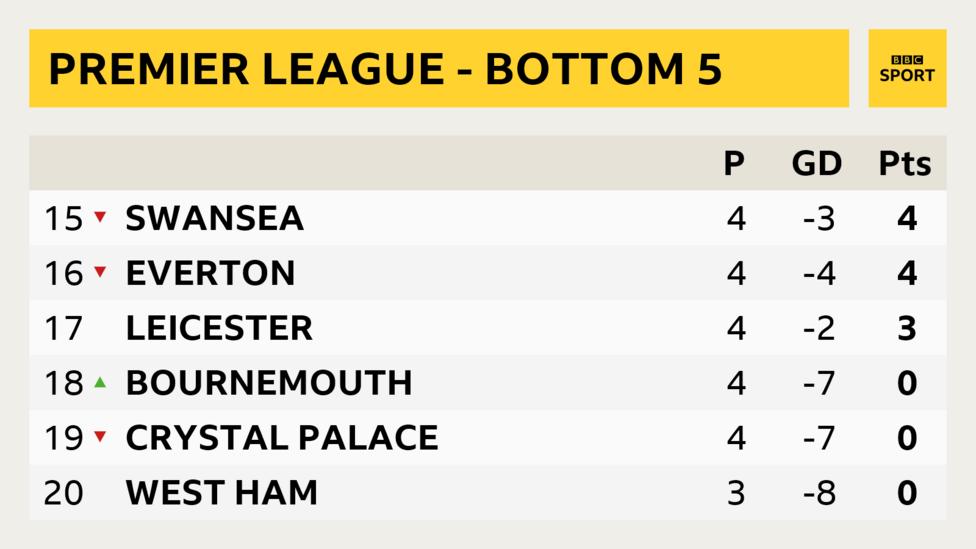 For Lee Chung-yong to gift Burnley their goal with such a dreadful back-pass after only three minutes meant his big day got off to a dreadful start.
But in fairness to his team, they did not let their heads drop and start feeling sorry for themselves.
Instead we saw a big response from them. They took the game to Burnley and they were the team who dominated, not the Clarets.
'Failure to score was not De Boer's fault'
As well as the attitude of the Palace players, De Boer's system was another positive.
There has been a lot of nonsense written about how he is meant to be trying to play the 'Ajax way' with the 3-4-3 formation he used in the first three games of the season.
But De Boer usually went with a 4-3-3 when he was in charge of the Dutch club and he has already shown he is adaptable when he switched to that shape at half-time of his side's previous game, at home to Swansea.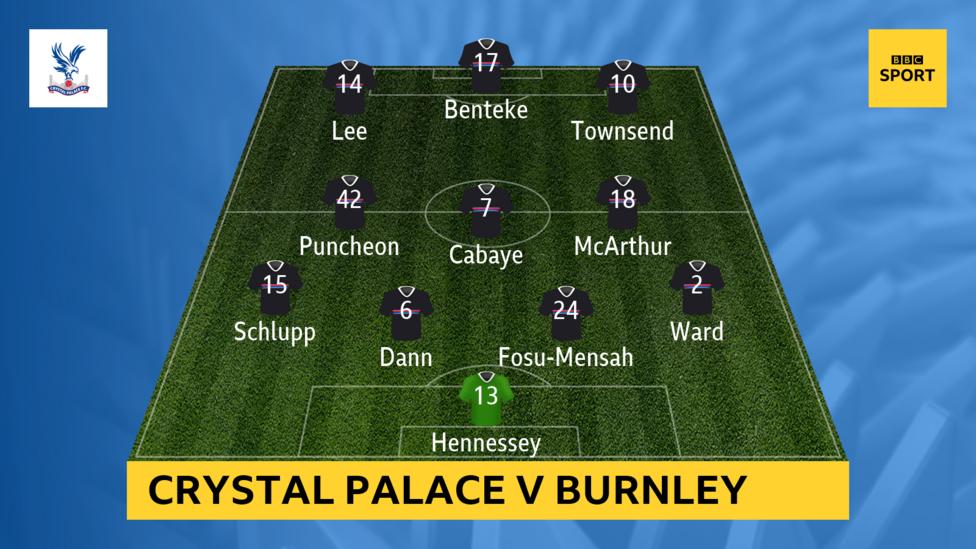 It's also nonsense to suggest his playing style does not suit the players he has got.
Against Burnley his side constantly tried to find Christian Benteke – and, when he was pushed forward, Scott Dann too – with balls forward or crosses into the box.
Burnley defended them very well but Palace still had balls cleared off the line and some big chances where they inexplicably missed the target.
They dominated against a team that had a fantastic home record last season and I don't know how they failed to score. That is not De Boer's fault.

At the other end, one individual error has cost them, but that can happen when a team is low on confidence.
Overall, it was performance that gives De Boer something to build on – or it should do, at least.
Palace have got some tough games coming up but he deserves the chance to turn things around. What I saw against Burnley makes me think he is capable of doing that.